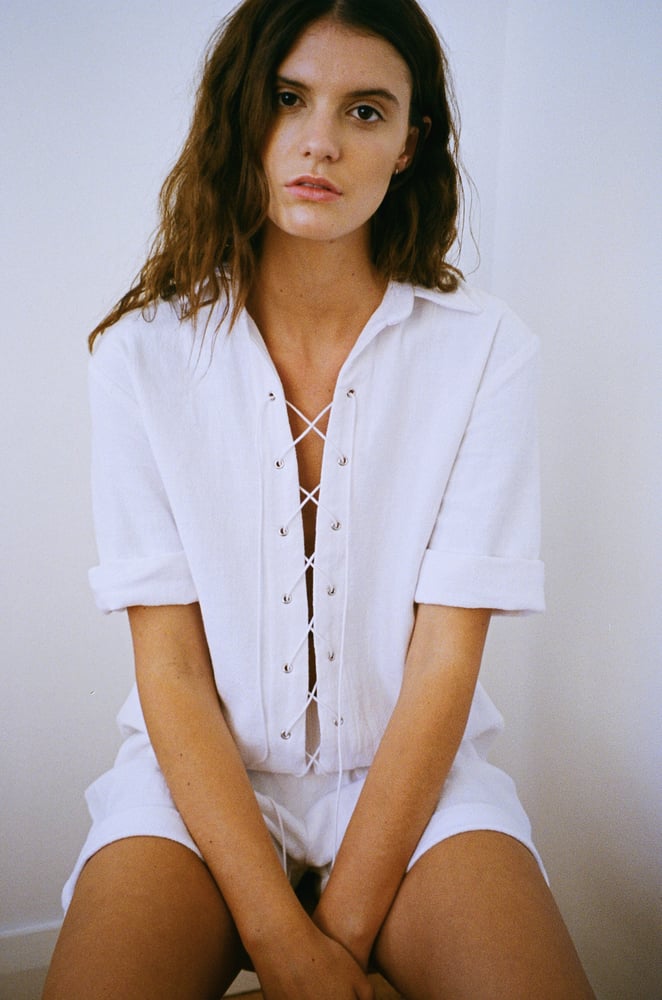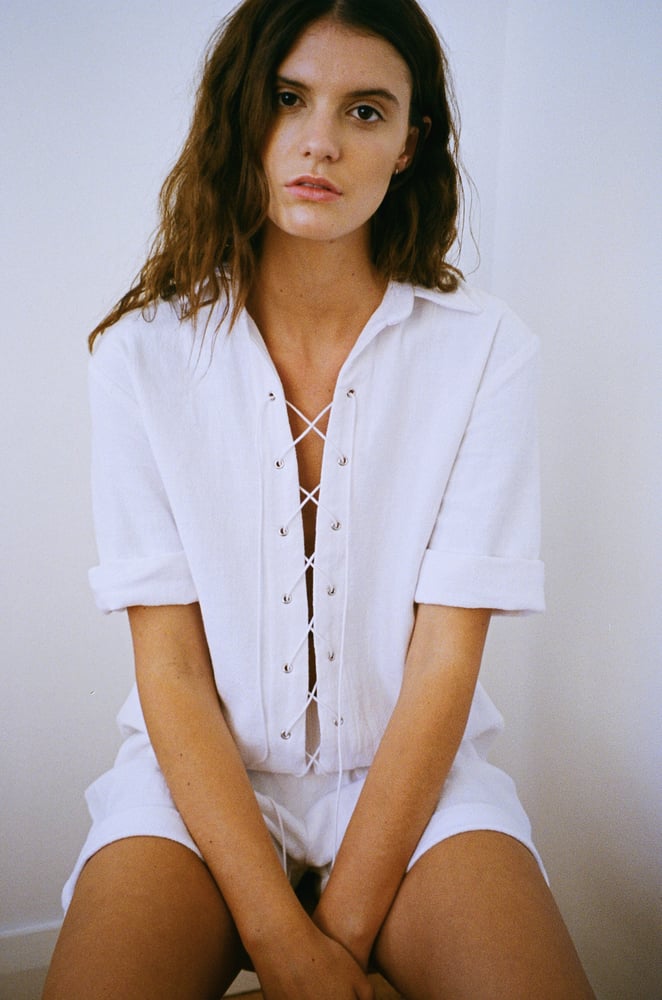 PLAYSUIT
$290.00
Roll up playsuit with eyelets and lace up front.
Slouchy fit with relaxed crutch, roll up leg and sleeves. Pocket detail front and back. Collar with collar stand.
Black - 100% linen
White - Textured cotton linen
Logan wears a size 8 and is tall, her measurements are below:-
Height
180CM/5'11"
Bust
79CM/31"
Waist
64CM/25"
Hips
90CM/35.5"